Community Partners
Building & Impacting Communities (BIC) has received support from within Indianapolis and throughout the State of Indiana. We appreciate all the contributions from these companies to help us to improve the quality of life for community members.
BWI:

BWI (Black and White Investments, LLC) is a minority-owned real estate development and construction services business that provides a reliable, single source of contact to bring professional resources to mixed-use, multi-family development and construction management services. BWI assists with provide wraparound services for residents. BWI, founded in 2005, is headquartered in Indianapolis, Indiana. For more information, visit www.bwillc.com.
Aspire Indiana:
Aspire Indiana is a fully integrated health system that addresses behavioral health, primary care, substance use disorders, and the social determinants of health, including housing and employment. As a partner, Aspire Indiana provides health care and rehabilitation services. Aspire Indiana was founded in 1973. For more information, visit www.aspireindiana.org.
Eskenazi Health: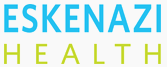 Eskenazi Health is one of America's five largest safety net health systems, providing care to nearly 1 million outpatient visits each year. Its mission is to Advocate, Care, Teach and Serve, with special emphasis on the vulnerable populations of Marion County, Indiana. Eskenazi Health provides support for BIC initiatives in their case management and mental health services. For nearly 160 years, Eskenazi Health has provided high-quality, cost-effective, patient-centered health care to the residents of Marion County and Central Indiana. For more information, visit www.eskenazihealth.edu.
HealthNet:
HealthNet is a not-for-profit 501(c) (3) corporation providing primary care health services to the medically underserved. Since 1968, HealthNet has improved the health status of Indianapolis' inner-city neighborhoods by making quality health services accessible to everyone. Providing health care and additional support services is how HealthNet supoprts BIC's initiatives. For more information, visit www.indyhealthnet.org.